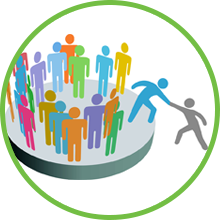 BECOME A MEMBER
Who Can Join?
Persons eligible for Fasson Employees' Federal Credit Union membership include:
Employees of Avery Dennison Corporation who work in the United States.
Retired members who retain membership in Fasson Credit Union.
Members' spouses, children and certain other relatives living in the same household.
To open a Share/Savings account, simply fill out our membership application and deposit $25.00 or fill out the membership application and payroll deduction application (links provided below).
---